Join us in Scottsdale, Arizona for Saddle Up for Scottsdale on June 15-17, 2017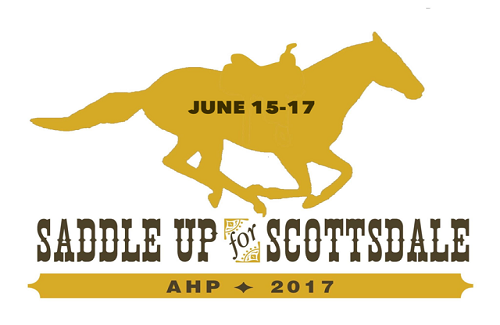 Attending the AHP Equine Media Conference and Awards is a members-only exclusive event. It's an opportunity to connect with professionals in the equine publishing industry in both casual and business environments. Not only do members have a chance to recharge and renew relationships, but they also exchange fresh ideas and make new contacts.
Recharge, Repurpose, and Re-event
THE ROI OF ATTENDING AN AHP CONFERENCE: Get the most out of attending "Saddle Up for Scottsdale."
By Frank Lessiter, Editor, American Farriers Journal
MEMBERS-ONLY: LOGIN FOR PLANNING GUIDE.
Here is a sneak preview of this members-only annual event...
Great group rate of $99 at the DoubleTree Resort by Hilton Paradise Valley in Scottsdale, Arizona 
Two half day journalism workshops with last year's popular speaker, Jacqui Banaszynski
Photography sessions including color management and Lightroom and PhotoShop workflow
Sessions on developing and evaluating websites and web design for emotional engagement
Event planning and marketing sessions with Carl Landau, the Grand Poobah at NicheMedia events
Multiple sales and revenue building sessions
Save $50 by registering for the conference by May 24.
Early Bird Registration Fees (AHP Members Only.)
$325 Full Registration Fee
(Business, Nonprofit, College, Publishing Media members with print circulation 5,000 and over or with AUV 10,000 and over)
$225 Discounted Full Registration Fee
(Individual or Publishing Media members with less than 5,000 print circulation or AUV under 10,000)
$125 Student Member Registration Fee
$200 Friday One Day Registration
(includes Evening Events)
$200 Saturday One Day Registration
(includes Equine Media Awards Banquet)
Listen to what our members say about their AHP membership and attending the annual conference.
Not an AHP member, but would love to attend, apply online and become a member today.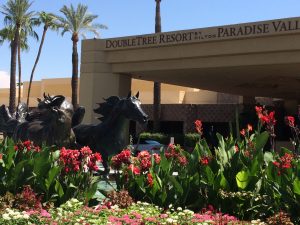 AHP Equine Media Conference and Awards will be held at the DoubleTree Resort Paradise Valley in Scottsdale, Arizona.
For more information, contact: Chris Brune, ahorsepubs@aol.com, (386) 760-7743