Join us in Scottsdale, Arizona for Saddle Up for Scottsdale on June 15-17, 2017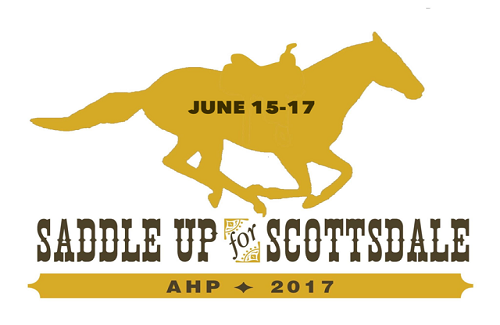 Attending the AHP Equine Media Conference and Awards is a members-only exclusive event. It's an opportunity to connect with professionals in the equine publishing industry in both casual and business environments. Not only do members have a chance to renew relationships, but they also exchange fresh ideas and make new contacts.
Recharge, repurpose, and re-event your publication, business or career
THE ROI OF ATTENDING AN AHP CONFERENCE:
Get the most out of attending "Saddle Up for Scottsdale."
By Frank Lessiter, Editor, American Farriers Journal
Here is a look at this year's annual event...
MEMBERS:

Login

for attendee information.
If you are a freelancer, publisher or have an equine-related business, consider becoming an AHP member and attending this conference.
NON-MEMBERS: There is still time to join and attend!
Registrations accepted until June 9. No onsite registrations accepted.
For information on membership categories and benefits of becoming an AHP member, CLICK HERE.
Listen to what our members say about their AHP membership and attending the annual conference.
Not an AHP member, but would love to attend, apply online and become a member today.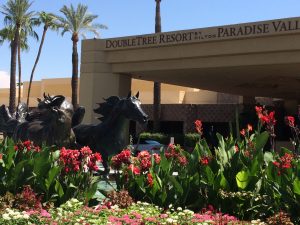 AHP Equine Media Conference and Awards will be held at the DoubleTree Resort Paradise Valley in Scottsdale, Arizona.
For more information, contact: Chris Brune, ahorsepubs@aol.com, (386) 760-7743