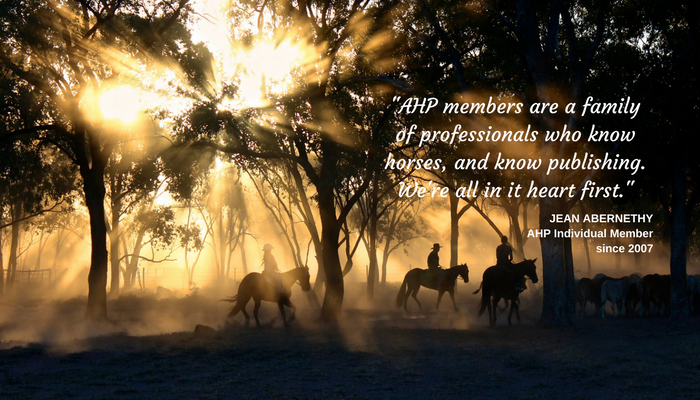 Individual membership is available to individuals who share an interest in the equine publishing industry and support the purposes and goals of AHP.
Examples of Individual Members are freelance writers and photographers, advertising sales representatives, public relations agents, consultants, authors, illustrators, or any individual offering a service to the equine publishing industry. Membership is in individual's personal name only and press release content requires information directly about the individual, not clients.
All new members must complete application for approval. Membership application may be paid online by credit card or PayPal or submitted by email or mail.
Click here to see the Members Only Benefits
Half Year Individual Member Dues is $62.50.
Now accepting half year memberships valid through December 31, 2018. 
Or Join By Mail or E-mail 
Please download the application and submit to ahorsepubs@aol.com or mail to the address below.
HALF YEAR RATES WILL APPLY
DOWNLOAD INDIVIDUAL MEMBER APPLICATION [pdf]  (Be sure to save to your computer)
Mail to: American Horse Publications, 49 Spinnaker Circle, South Daytona, FL 32119
E-mail: ahorsepubs@aol.com