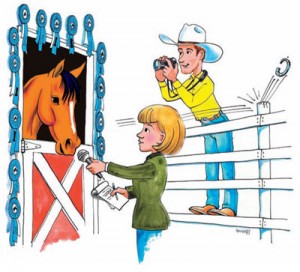 Do you believe that Horses + Media = The Coolest Career in the World?
The AHP Internship Program is designed specifically for college students who have an interest in horses and seek a career in equine publishing. This program offers opportunities for students to work at equine publications and businesses throughout the country and the opportunity for AHP members to utilize the talents of students with an interest in equine publishing. AHP members provide the student with a description of the internship being offered. The listing includes the types of internships offered, availability throughout the year and duration, selection requirements and duties involved. These may vary according to AHP member's needs. Some offer salaries, stipends or college credit as compensation. Most do not provide housing for interns, although some do offer housing search assistance. In all cases, transportation and room and board are the responsibility of the intern.
Next Steps…
Are you interested in joining AHP as a Student Member? Learn how.