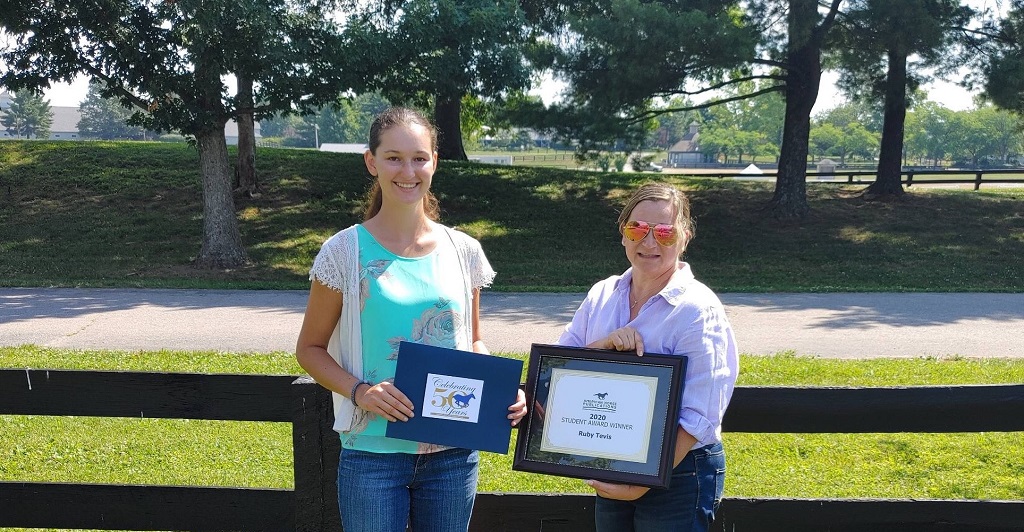 American Horse Publications is pleased to announce Ruby Tevis as the 2020 AHP Student Award Winner.
Since 1993, the AHP Student Award Program has provided equine media students with opportunities to meet and network with leading media professionals, businesses and publications. It's also developed an invaluable source of media talent for AHP members to employ over the last 25 years.
Ruby Tevis attends Midway University pursuing a degree in Marketing Communications, with a double minor in Equine Studies and Sports Management. Tevis attended the AHP conference in Albuquerque as an AHP Travel Award Winner in 2019. She took full advantage of networking with leading media professionals and publishers. Her freelance work has been published on the USDF website and in Sidelines Magazine, as a writer, photographer, and manager of their social media promotions and posts.
Tevis applied for the Student Award in 2020 and was a finalist and a 2020 AHP Travel Award Winner. Due to the pandemic, the 2020 AHP Equine Media Conference was cancelled and finalists were interviewed virtually. Tevis was notified that she was the 2020 AHP Student Award winner and she recorded this video for AHP members. https://youtu.be/0QaHCKw1DmI
The Student Award winner receives a cash award of $1,000. Sheby Agnew was the runner-up and will also receive a cash award. All cash awards are sponsored by AIM Equine Network.
AHP offers other opportunities for students including Student membership is available to high school and undergraduate college students under the age of 25 for dues of $25, and the AHP Internship Program, which offers college students an opportunity to intern at equine publishing media or businesses and gain valuable hands-on work experience.
American Horse Publications offers students interested in a career in equine publishing with several opportunities to participate in its association. To request information about any of AHP's student programs, please contact: Judy Lincoln, American Horse Publications, (386) 760-7743, e-mail: ahorsepubs2@aol.com.