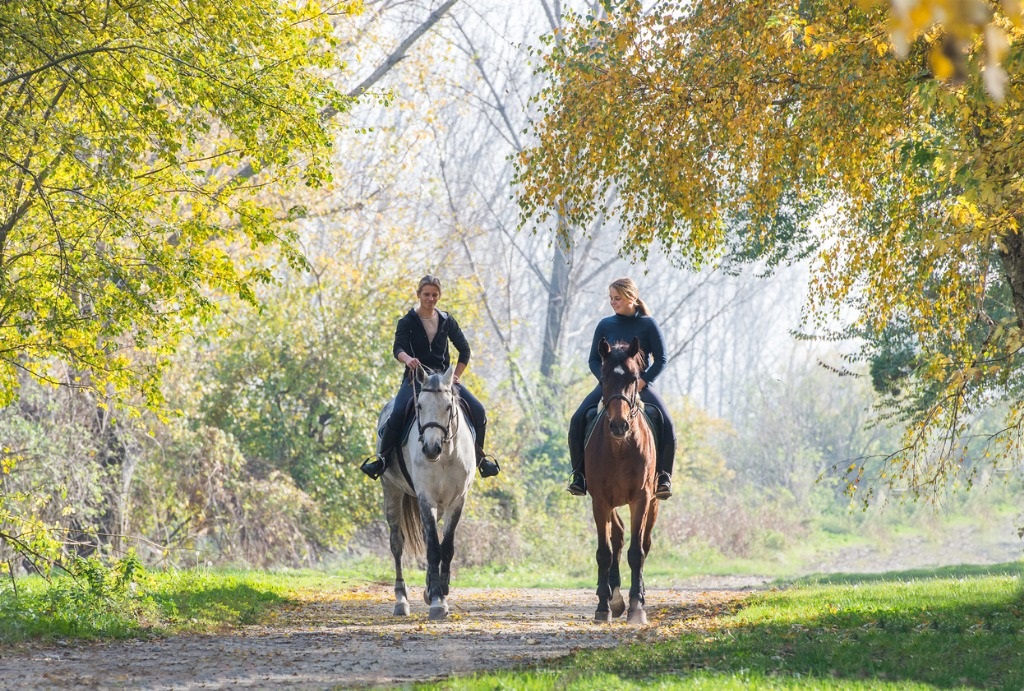 The path to your career as an equine media professional begins here...
Introducing the two talented finalists for the 2020 AHP Student Award. Winner will be announced on May 29 at the 2020 AHP Equine Media Conference in Lexington, Kentucky
The AHP Student Award Program has provided equine media students with opportunities to meet and network with leading media professionals, businesses and publications. It's also developed an invaluable source of media talent for AHP members to employ over the last 25 years.
AHP Travel Award Winners receive a $1,000 travel award to attend the AHP 50th Anniversary Conference at the Griffin Gate Marriott Resort & Spa in Lexington, Kentucky, May 28-30, for three days of educational sessions and networking with professionals in equine media.
Jordyn Egan, Director of Special Projects for the Maryland Horse Breeders' Association judged this year's Student Award competition to determine the finalists. Egan says, "What a talented group of applicants! It won't be easy, but what a pleasure to learn about such a great group of students."
American Horse Publications is pleased to announce Ruby Tevis and Shelby Agnew as the AHP Student Travel Award winners for 2020.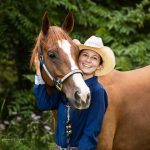 Shelby Agnew is a sophomore at Oakland University in Rochester, Michigan, pursuing a degree in Marketing. She is interested in promoting horses, ranches, products/services as well as working with performance horse magazines. Agnew has been the official photographer and social media manager for the Michigan affiliate of the NCHA. During her years on her high school's equestrian team, she discovered a love for photographing horse shows and portrait photography. This led to contributing to the monthly regional equine magazine, Saddle Up! In May 2019, Agnew took her first steps toward becoming a professional equine photographer, which included conformation photos for sale, horse shows, and horse and rider portrait sessions.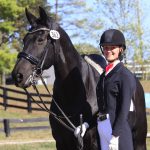 Ruby Tevis is a sophomore at Midway University pursuing a degree in Marketing Communications, with a double minor in Equine Studies and Sports Management. Tevis attended the AHP conference in Albuquerque as an AHP Travel Award Winner in 2019. She took full advantage of networking with leading media professionals and publishers. Her freelance work has been published on the USDF website and in Sidelines Magazine, as a writer, photographer, and manager of their social media promotions and posts.
The two finalists will be interviewed by the Student Award Committee on Thursday afternoon at the AHP Equine Media Conference in Lexington. One student will be announced as the 2020 AHP Student Award Winner on Friday evening, May 29, 2020. The Student Award winner receives a cash award of $1,000. The runner-up will also receive a cash award. All cash awards are sponsored by AIM Equine Network.
AHP offers other opportunities for students including Student membership available to high school, college, and graduate students for dues of $25, and the AHP Internship Program, which offers college students an opportunity to intern at equine publishing media or businesses and gain valuable hands-on work experience.
American Horse Publications offers students interested in a career in equine publishing with several opportunities to participate in its association. To request information about any of AHP's student programs, please contact: Judy Lincoln, American Horse Publications, (386) 760-7743, e-mail: ahorsepubs2@aol.com.