AHP Webinar Series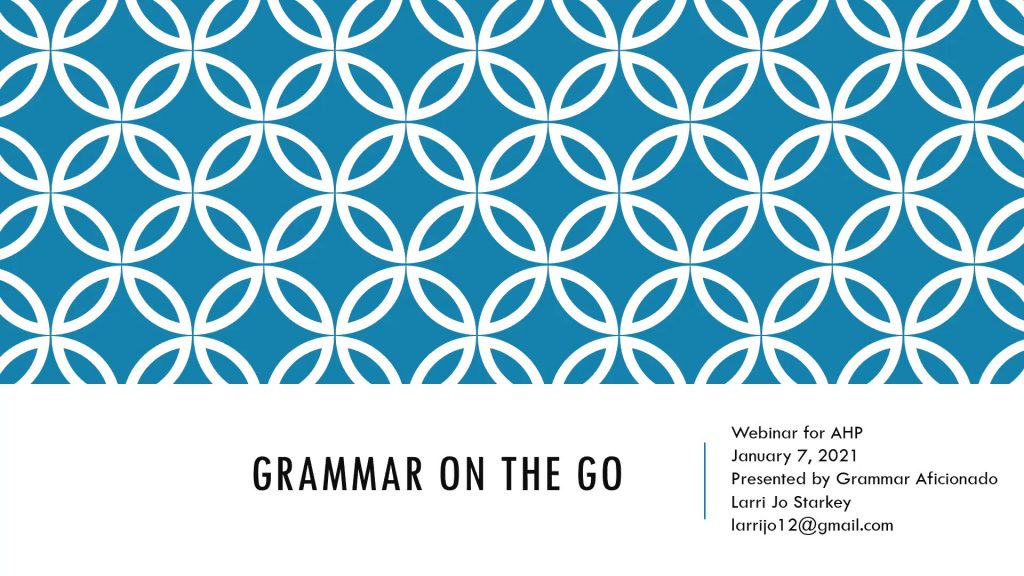 The AHP Webinar Series provides education on a variety of topics relative to the equine media industry for professional development and continued learning.
American Horse Publications starts off its 2021 AHP Webinar Series with 9 helpful tips plus a bonus to help you through writing assignments, and worry about the grammar later. Grammar Aficionado Larri Jo Starkey provides insight on avoiding clutter as well as helping writers and editors work around tricky grammar problems.
---
AHP Speaker Video Tips
Boost your skills in equine media. Watch video clips from several of AHP's most popular speakers at conferences and workshops. These professional tips can elevate your equine media career.
---
AHP Ask the Expert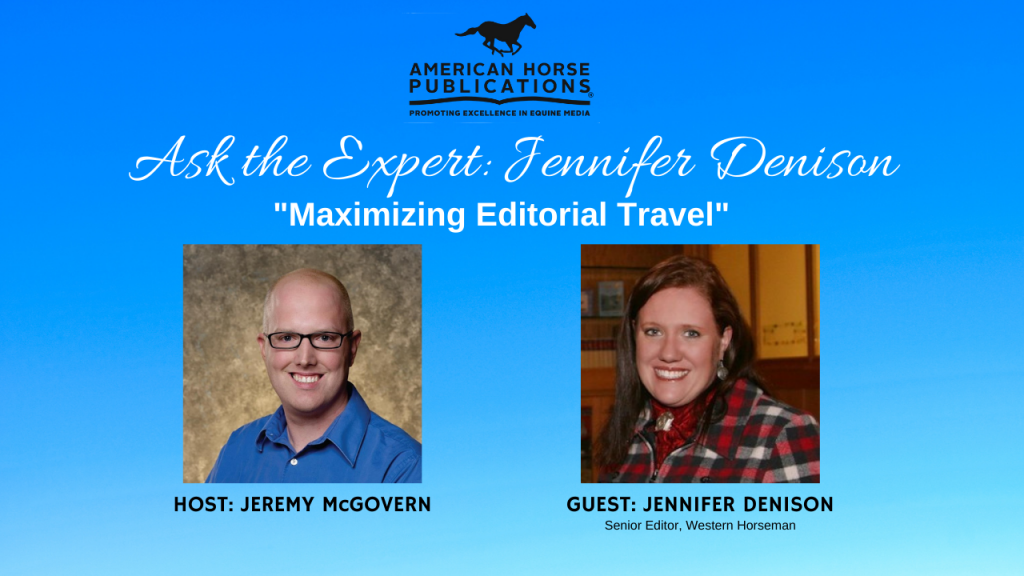 AHP Ask the Expert pairs host Jeremy McGovern, AHP Vice President and Publisher of American Farriers Journal, with equine media experts to discuss current topics in a live Q&A discussion.
Known as the staff's "road warrior," Jennifer Denison takes pride in continuing Western Horseman's legacy of taking readers to remote areas of the West and documenting the colorful cowboys and artists who share their stories with her. In this session, she gave advice on planning and efficiently gathering content while on the road.
---
45 Ideas: Top Tips from Media Professionals
The 45 ideas panel is one of the most popular sessions that AHP has offered over the years at its annual conference. This session demonstrates the collaboration among members to share their knowledge and expertise with their peers.
---
Resource Tools
Guide to Press Release Optimization
The most valued membership benefit of the American Horse Publications is its Newsgroup Service for press release distribution across the equine industry. Make the most of this member benefit by writing press releases that stand out!
2018 Equine Industry Survey Overview
According to past and 2018 AHP survey, the equine industry appears to have firmly stabilized. The next AHP Equine Industry Survey is planned for 2021.
---
Stay connected with equine media. JOIN AHP TODAY
Membership includes online and in-person educational resources in addition to members-only features like The Inside Track Newsletter, AHP eGatherings, and access to the member directory.
For more information, contact Chris Brune at ahorsepubs@aol.com.