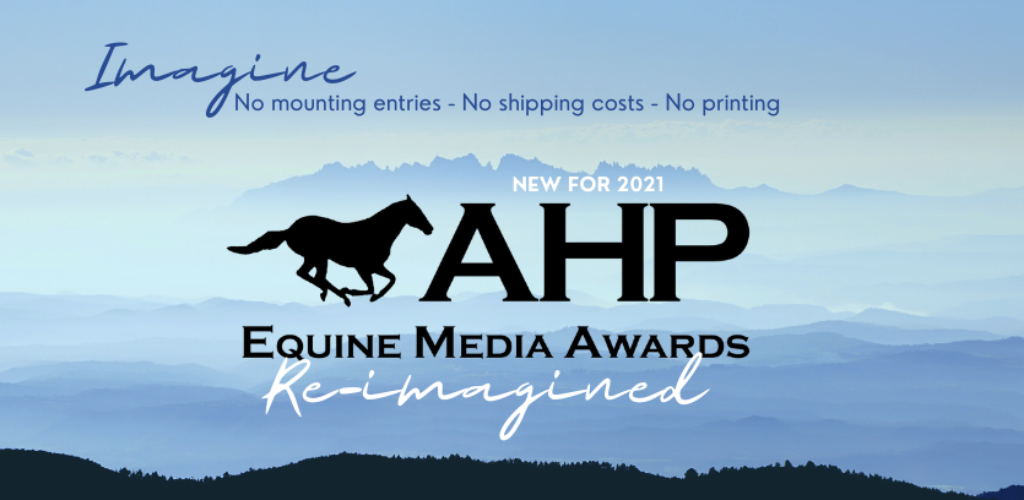 Why do members enter the AHP Equine Media Awards?
Rewarding accomplishment
Nothing feels better than being recognized for your work.
Constructive
critique
All entries receive a judge's constructive critique.
Promotion
benefits
Members spread the news of their honors to the equine world.
Resume
builder
Freelancers add their awards to resumes to build their reputation.
Submissions for the 2021 EMAs are closed.
Finalists will be announced by June 1, 2021. The awards presentations will be held on September 18, 2021 during the AHP Equine Media Conference in Irving, Texas scheduled September 16-18, 2021.
Good Luck to this year's entrants!
Past awards contests

.
Promoting excellence in equine media has been part of AHP's mission for over 50 years. Held since 1975, the annual awards competition recognizes standards in journalistic integrity for informative and engaging content in a variety of media categories. Showcasing excellence in equine media as well as providing guidance for improvement are the two key elements of this member program.
PAST AWARDS RESULTS AND PROGRAMS
Not an AHP member?
JOIN TODAY To learn more or to become an AHP member, visit: Become an AHP Member – American Horse Publications (americanhorsepubs.org)
For more information about AHP membership or the EMAs, contact:
Chris Brune, ahorsepubs@aol.com, 386-760-7743.