The 2020 pandemic may have cancelled American Horse Publications' 50th Anniversary conference in Lexington, but it did not erase 50 years of equine media history.
Fifty years ago, several publishers of horse magazines gathered in Lexington, Kentucky to establish American Horse Publications. Their mission was to provide an organization where publishers and staff could learn from others as well as grow the horse industry.
"I believe that AHP's greatest accomplishment has been the relationships built through AHP membership. They are the key reason that the association continues to grow. Despite all the changes over the years, what has not changed is the camaraderie, the lifelong friendships, and the support and encouragement freely given. Our AHP memories have become a part of the common bond we share."
Christine W. Brune, AHP Executive Director since 1992, AHP member since 1975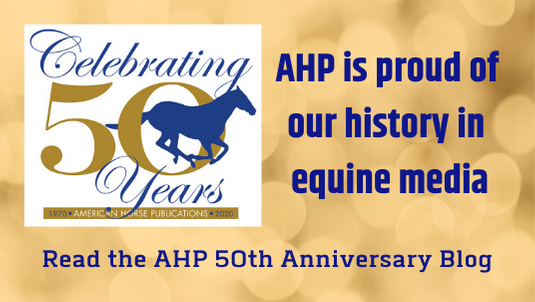 A collaboration of memories and stories by AHP members, past and present.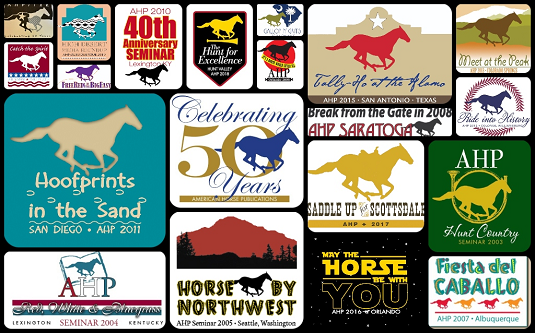 AHP members have gathered to learn, to network, and to have fun in some pretty amazing places.
For more information, contact: Chris Brune, ahorsepubs@aol.com, (386) 760-7743