AHP commemorative pins are a collection of memories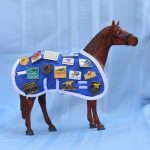 By Tracy Gantz and Christine Brune, January 29, 2020
Fifteen years ago AHP began including commemorative pins as part of the annual conferences. As someone who loves Disney pin trading, Tracy Gantz was all in. Her pin collection multiplied to the point where she had to find an extra Disney pin lanyard to hold all of her 18 AHP pins. Tracy says, "I decided to loan my pin collection to Man o' War, our 50th anniversary mascot, to show off the pins for this blog post. But I've returned them to the lanyard, which is about the only way I will be able to get them to Lexington in May."
How AHP changed my career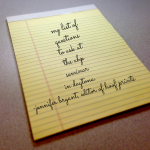 By Jennifer Bryant and Christine Brune, December 27, 2019
Longtime AHP member, Jennifer Bryant, recalls a meet-cute story from her first AHP seminar in 1995 that changed her career. A chance meeting with Lua Southard in the line for the ladies' room led to a new position and a lifelong friendship.
A Resolution to Re-Focus in 2014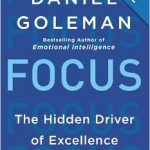 By Christine Brune, January 1, 2014
I have a hard time focusing these days. My first thought was, "My brain just doesn't function as well anymore." I scratched that thought.
Writing for the Brand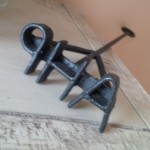 By Christine Brune, November 1, 2013
The word, "brand," is often associated with a product. But a brand can be anything including a print publication. While the doomsayers say print is dead, you and I know that it is not.