Lexington offers tremendous return on your conference investment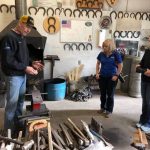 By Jeremy McGovern, February 12, 2020
Regardless of your membership category, the AHP Equine Media Conference provides tremendous opportunities for professional development. From the educational sessions to excursions to networking, the conference provides numerous benefits each year for both you and your business. Whether it is a single conversation that gave you a game-changing idea or a collection of tips applied to your daily work, the three days of the Equine Media Conference is already a wise investment for improving and furthering your business.
AHP commemorative pins are a collection of memories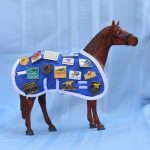 By Tracy Gantz, January 29, 2020
Fifteen years ago AHP began including commemorative pins as part of the annual conferences. As someone who loves Disney pin trading, Tracy Gantz was all in. Her pin collection multiplied to the point where she had to find an extra Disney pin lanyard to hold all of her 18 AHP pins. Tracy says, "I decided to loan my pin collection to Man o' War, our 50th anniversary mascot, to show off the pins for this blog post. But I've returned them to the lanyard, which is about the only way I will be able to get them to Lexington in May."
My aha moment at an AHP seminar in 1994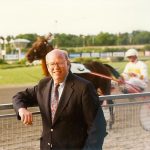 By Dean Hoffman, January 15, 2020
AHP Champion and past president, Dean Hoffman remembers an AHP seminar in Lexington, Kentucky in June 1994, when a representative of a printer spoke to AHP members. "His comments prompted several light bulbs to brighten in my normally-vacant brain," he says. "AHP membership (and participation!) paid for itself many times over for Hoof Beats," says Hoffman. "Plus, I got to hang around and become friends with some of the top professionals in equine journalism and benefit from their wisdom."
How AHP changed my career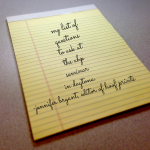 By Jennifer Bryant, December 27, 2019
Longtime AHP member, Jennifer Bryant, recalls a meet-cute story from her first AHP seminar in 1995 that changed her career. A chance meeting with Lua Southard in the line for the ladies' room led to a new position and a lifelong friendship.
UK grad loves Big Blue as much as Big Red (Man o' War)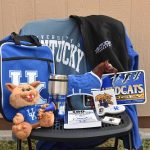 By Tracy Gantz, November 23, 2019
If you think no one will be discussing college basketball in May when AHP meets in Lexington for its 50th anniversary conference, let me tell you a true story says AHP member and UK grad, Tracy Gantz, who wrote this article for the AHP 50th Anniversary blog.
What I love about Lexington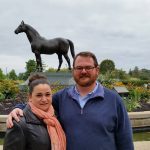 By Whitney Allen, November 18, 2019
Twenty-one years ago, Whitney Allen moved to Lexington, KY with the plan to stay for two years and then high tail it back to her hometown in Pennsylvania. As she crossed the state line into Kentucky, she was filled with the sense that this is where she was supposed to be. She thought the feeling would pass. It didn't.
The Kentucky Horse Park, a personal perspective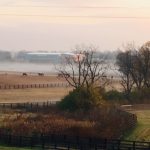 By Emily Koenig, October 31, 2019
I have lived in Lexington, Kentucky since 1980, so when asked the question what my favorite place in Lexington is, you would think I would know immediately. However, I truly had to think about it, but I kept coming back to the same answer, The Kentucky Horse Park.
Annual Awards given at the AHP Conference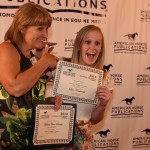 By Sarah Evers Conrad, October 17, 2019
Many special moments happen during the annual AHP Equine Media Conference, especially when it comes time to honor those in the equine media industry, and also the horse industry as a whole, with special awards. When those times come, don't hesitate to cheer on both new and old friends during one of the many awards ceremonies at the conference.
Keeneland favorite thing in Lexington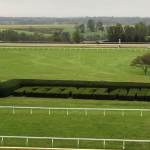 By Tracy Gantz, September 30, 2019
Is anything a more iconic vision of Central Kentucky horse country than Keeneland? As a horse racing fan ever since I can remember, I have always loved Keeneland, one of my favorite places in Lexington.
An Interview with Tony Chamblin, AHP Past President and former Executive Director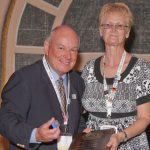 By Emily Koenig, September 24, 2019
Tony Chamblin served two terms as president of American Horse Publications from 1974-1976 and then became AHP's first Executive Director, a position he held from 1976 to 1983. "Tony was there during AHP's formative years," says current Executive Director, Chris Brune. "He has been extremely supportive and follows the progress of the association via social media and email. I was honored to present him with the AHP Champion Award in 2008." We asked him a few questions about his thoughts on AHP becoming 50 years old and what he has experienced throughout the years. He gives us his insight on the changes in publishing and the horse industry.