Donna Barton Brothers, Keynote Speaker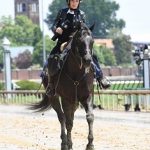 By Christine Brune, November 21, 2019
Donna Barton Brothers, well known for her NBC Sports coverage of the Triple Crown and Breeder's Cup, presents the keynote address on Thursday, May 28 during the 2020 AHP Equine Media Conference in Lexington, Kentucky. Brothers has also covered the Hambletonian Stakes, the Kentucky Three Day Event, the World Equestrian Games, the AQHA World Championship Show, and Professional Bull Riding (PBR) for that network and for NBCSN.
Ryan Dohrn, Media Sales Training Professional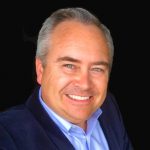 By Christine Brune, February 2, 2020
Media sales professional, Ryan Dohrn presents two morning sessions on Friday. In "The Ultimate Sales Call Road Map" Dohrn shares his brand new, six-step sales call process that's focused on closing business – on the first call! He will follow with "Grow Your Business, Become a Networking Superstar," a session on making money, selling yourself, and improving your networking skills for building relationships. After attending Dohrn's morning sessions, it's the attendees' turn to present a 5-minute sales pitch to the expert. In this 25-minute private coaching session, Dohrn provides a verbal constructive critique of your pitch with advice for improvement. Limited to 8 appointments, $25 per person reservation fee.