Josie Mac Fladager and Paige Brandon Selected as the 2023 AHP Equine Media Student Award Finalists
Finalists travel to the AHP Meet at the Mesa Equine Media Conference in Tempe, where the 2023 winner will be selected.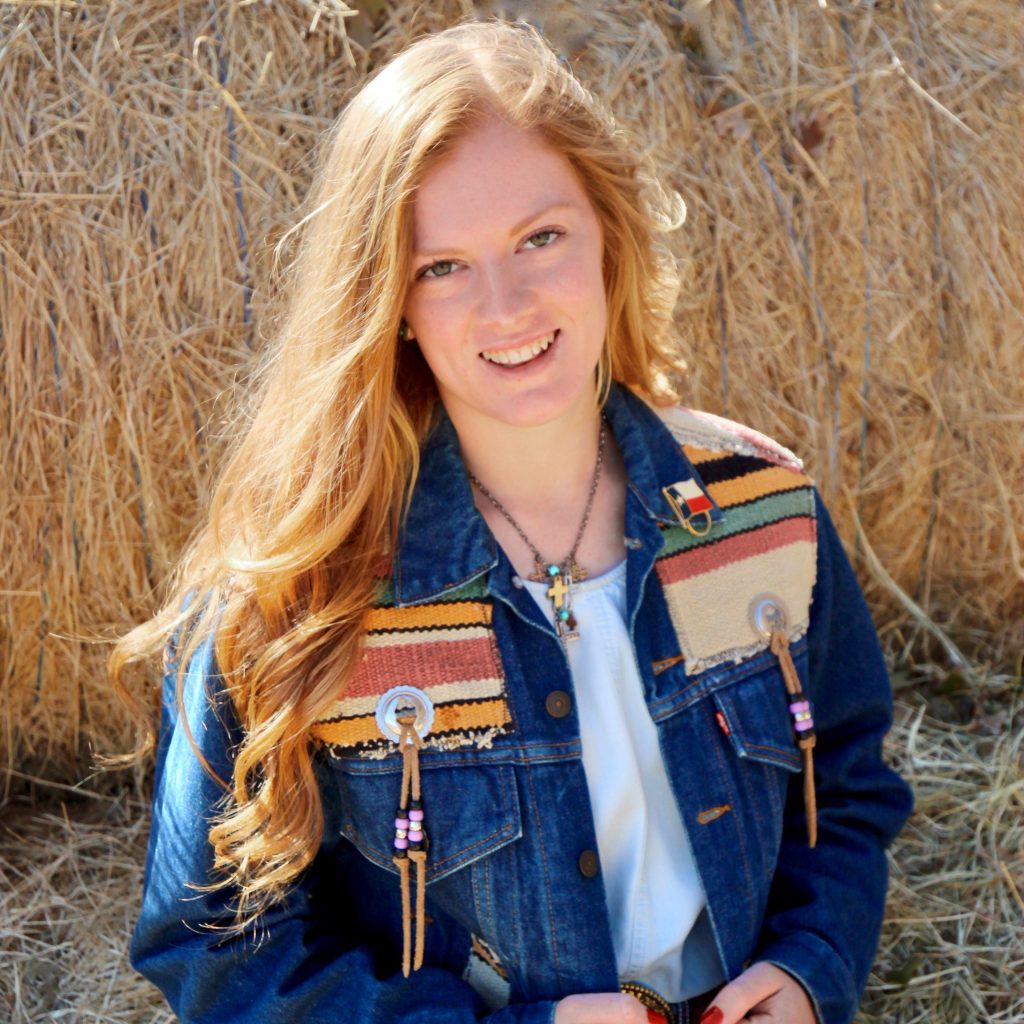 Josie Mac Fladager
JOSIE MAC FLADAGER is a junior at Tarleton State University, majoring in Agricultural Communications with an equine science certification. Her primary interests are journalism and photography.
Josie grew up in rodeo and is currently on the Stock Horse Team at Tarleton State University, where she is learning more about the ranch horse, reining, and cutting horse industries. She is still involved in rodeo by writing monthly articles for the WPRA News, published by the Women's Professional Rodeo Association.
Last summer, she completed an American Paint Horse Association summer publications internship. She wrote columns for the Paint Horse Journal and news releases for the APHA website. She also photographed action and candid shots during the World Championship Show.
Josie was also the Public Relations and Media intern at the Days of '47 Rodeo in Salt Lake City, Utah, in 2022. She scheduled professional athletes for radio and television interviews, worked with the official event photographer, and took candid images.
Josie's ultimate goal in equine media is to be an editor for a publication. She wants to continue writing and taking photos as a freelancer while pursuing her undergraduate and graduate degrees. After college, she plans to work as a staff writer to gain the experience needed to be an editor.
Josie is the daughter of Travis and Dawn Fladager of Anson, Texas.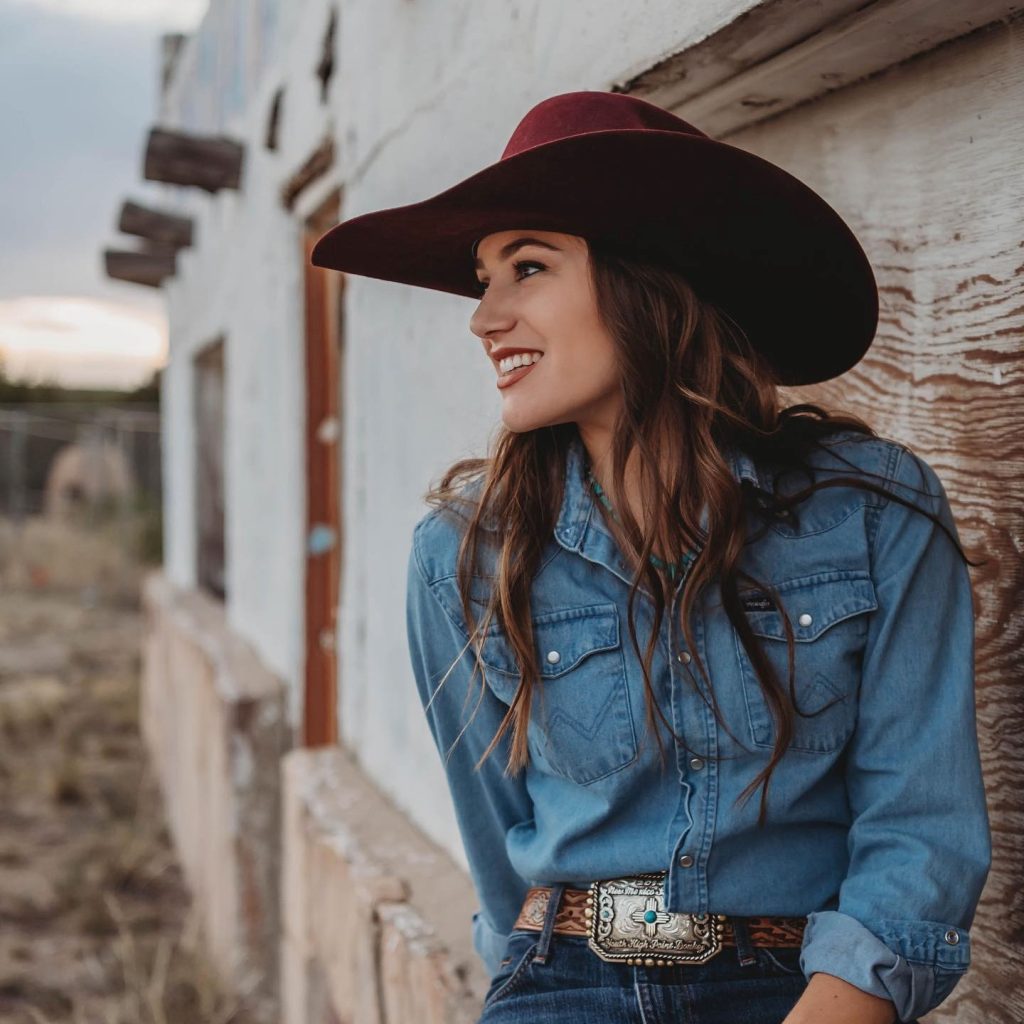 Paige Brandon
PAIGE BRANDON is a West Texas A&M University junior majoring in Agricultural Media & Communication. Her primary interest is journalism.
Paige first started showing horses in 4-H at 10 years old. She continued her love of showing by competing in reined cow horse in the National High School Rodeo Association. She is now on the West Texas A&M Ranch Horse Team.
During her time with horses, she became interested in reporting on horse-related competitions. Paige's first internship with RockN W Report helped build the foundation for her current role as an author for COWGIRL Magazine.
She is a copywriter for Resistol and a ghostwriter for The American Quarter Horse Journal.
After graduation, Paige plans to pursue a career in writing and photography, focusing on the equine industry. Since pictures say a thousand words, she hopes to be a storyteller through the lens of her camera and pen.
Paige is the daughter of Tamara and Michael Brandon of Edgewood, New Mexico.
---
The AHP Student Award program has provided an invaluable source of media talent since its start in 1993. American Horse Publications is pleased to announce its two Student Travel Award winners for 2023.
Student Award finalists will attend educational sessions and network with leading equine media professionals during the three-day conference in Tempe, Arizona.
The Student Award Committee interviews the two finalists at the AHP conference on Thursday afternoon. The 2023 AHP Equine Media Student Award Winner will be announced Friday evening at the AHP Special Awards Reception. Equine Network LLC will present the Student Award winner and runner-up with cash awards.
The AHP Meet at the Mesa Conference is held in Tempe, Arizona, June 22-24, 2023, at the DoubleTree Hotel by Hilton, Phoenix-Tempe. For information on the conference, visit the AHP website, www.americanhorsepubs.org.
AHP (American Horse Publications) is a professional association of equine-related media, professionals, associations, and businesses. Established in 1970, AHP has promoted better relationships and communication within the equine media industry. Since 1993, the AHP Student Award program has continued to promote awareness of the career opportunities available to students.
---
Eligibility to apply for the 2024 AHP Equine Media Student Award
Yes, if you are a senior in high school or an undergraduate matriculated* college student under the age of 25, pursuing a career in equine media during the 2023-2024 school year, with at least one semester remaining before graduation at the time of application. You must have a 2.00 GPA or higher.
*A matriculated student is one who has applied for and been accepted in a specific degree program through their college's Admissions Office. Enrolled students in good standing must take a minimum of 9 credits and not exceed 18 credits per semester.
NOTE: The AHP Equine Media Student Award Contest is open to residents of the US and Canada only. Former Student Award Winners are ineligible; eligible Travel Award Winners may re-apply.
Application forms will be available Fall 2023.
AHP offers other opportunities…
Student Membership is available to high school, college, and graduate students under the age of 25 for dues of $35. Students are profiled in the online AHP Membership Directory, have access to the Members Only area of the AHP website, and may attend the annual conference at a reduced registration. To join: https://www.americanhorsepubs.org/become-an-ahp-member/
AHP Internship Program offers college students an opportunity to intern at equine-related media or business and gain valuable hands-on work experience. The AHP Internship listings and application are available online at https://www.americanhorsepubs.org/internship-program/
For more information, contact Judy Lincoln, AHP Student Program Coordinator at ahorsepubs2@aol.com