AHP Shines the Light on 2023 Equine Media NextGen Award Winner, Kimberlyn Beaudoin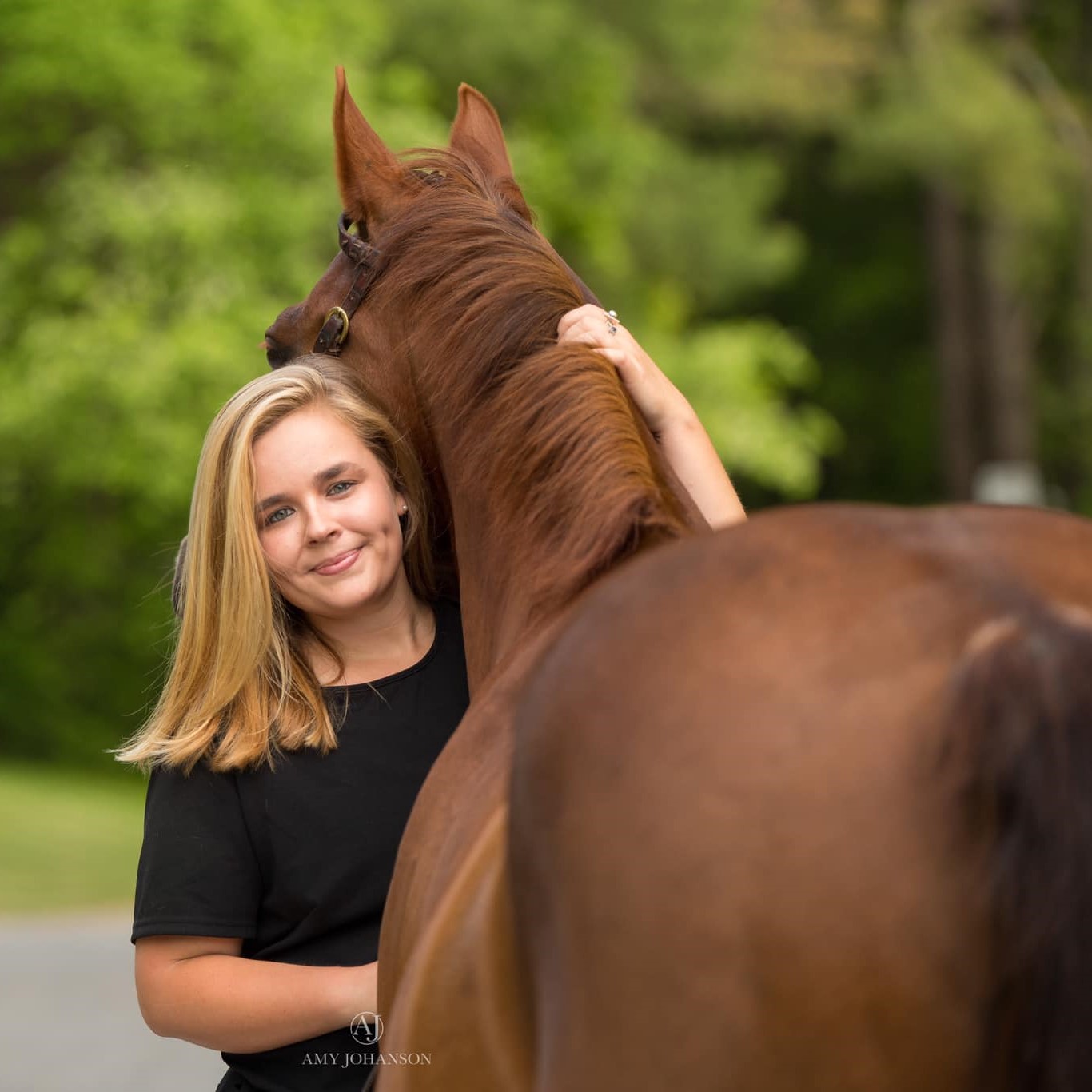 The AHP Equine Media NextGen Award is a unique opportunity to publicly recognize young equine media professionals whose commitment, dedication, and service have made their careers shine above the rest.
The AHP Equine Media NextGen Award recognizes individuals between the ages of 25 and 35 who have made a significant impact in advancing equine media while upholding journalistic excellence, integrity, and trust in a competitive communications world. AHP is proud to announce the 2023 winner, Kimberlyn Beaudoin.
Kimberlyn Beaudoin is a Cazenovia College graduate with a Bachelor of professional studies in Management with a specialization in Equine Business Management. She gained experience working for some of the industry's top equestrian media and horse show companies, including Jennifer Wood Media LLC., Equestrian Sport Productions, and International Equestrian Sport and Lifestyle Photographer Ashley Neuhof. Beaudoin has also been the National Director of Marketing for the Intercollegiate Dressage Association since 2018.
Beaudoin founded KTB Creative Group in 2018, a creative and digital marketing agency catering to equestrians and small businesses worldwide.
She received a complimentary registration to attend the AHP Meet at the Mesa Conference in Tempe, Arizona, on June 22-24 and to be recognized at the AHP Special Awards Reception.
Beaudoin could not attend the conference because she was getting married that weekend. AHP member Karin Bump, who nominated her for this award, accepted the award in Tempe on her behalf. A video of Beaudoin's acceptance speech was shown to conference attendees during the reception. Bump spoke on Beaudoin's talents and encouraged AHP members to nominate a candidate for 2024.
A committee of media professionals reviewed and evaluated the nominations and selected the winner. Nominees are not required to be AHP members; however, the lead nominator of the candidate must be an AHP member or employee of an AHP member. Nominees must be between 25 and 35 and reside in the U.S. or Canada.
The three rising star nominees were: Kimberlyn Beaudoin, nominated by Karin Bump; Taylor Breeding, nominated by Carley Myers, National Cutting Horse Association; and Sarah Gordon, nominated by Barrie Reightler, Mid-Atlantic Thoroughbred.
American Horse Publications presents the AHP Equine Media NextGen Award annually. Nomination information for the 2024 award will be available in the Fall.
-30- 
American Horse Publications has united equine-related publishing media, businesses, media professionals, colleges, and students. The association celebrated its 50th anniversary in 2020. The non-profit professional membership association promotes excellence in equine media and encourages relationships and communication within the horse industry. For more information, visit www.americanhorsepubs.org.
Contact: Judy Lincoln
AHP Equine Media NextGen Award Coordinator
ahorsepubs2@aol.com
Image available on request
Posted in: