AHP Congratulates Tracy Gantz, the 2019 Recipient of the AHP Chris Brune Spirit Award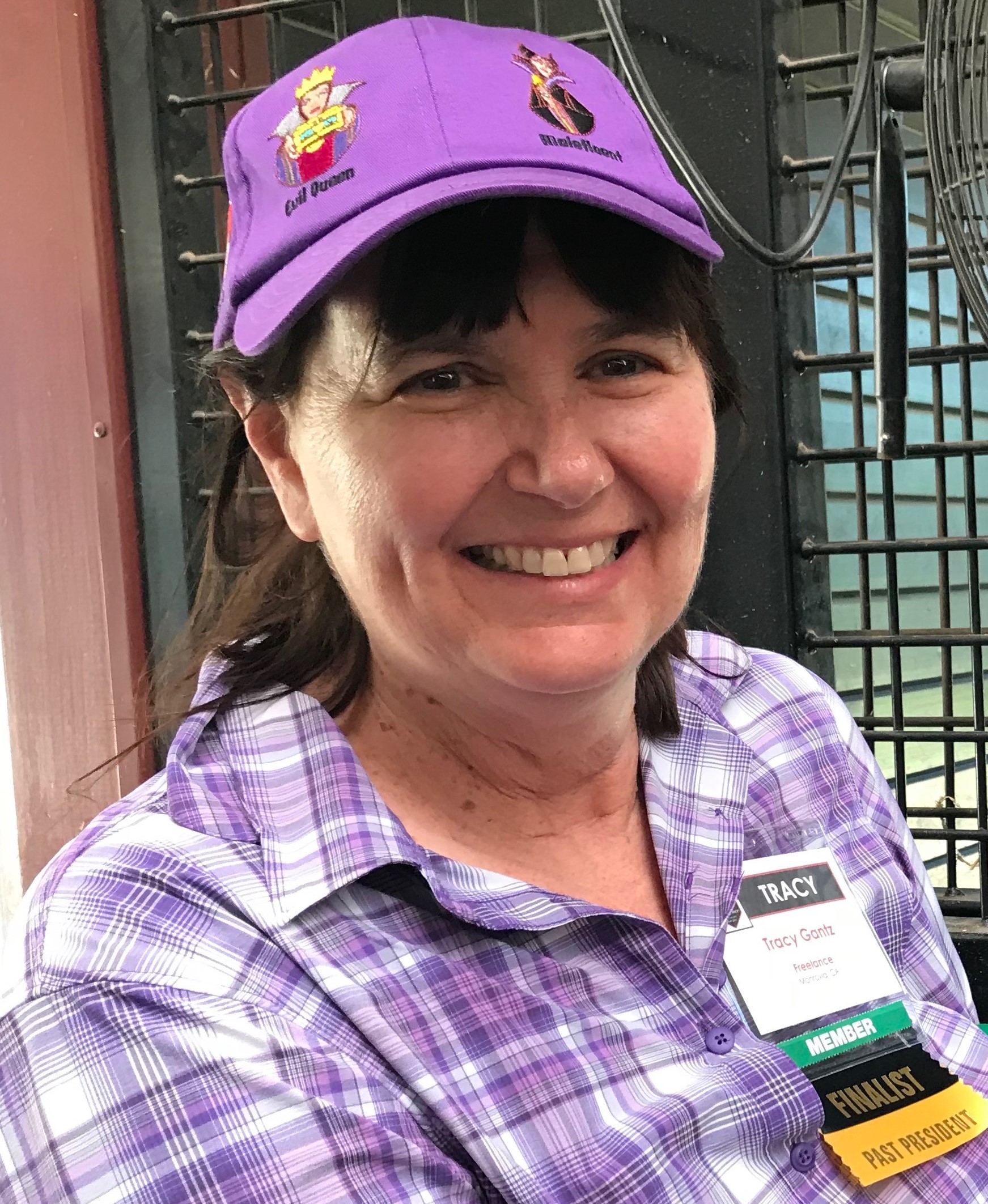 Past AHP President and long time member, Tracy Gantz, was awarded the AHP Chris Brune Spirit Award in Albuquerque, New Mexico, during the 2019 Equine Media Conference. Gantz, who was unable to attend, sent the video message below to the members.
Tracy Gantz is a freelance writer based in Southern California. She is the Southern California correspondent for The Blood-Horse and West Coast Contributing Editor for California Thoroughbred. Gantz is a regular contributor to Paint Horse Journal, Speedhorse, and others.
Her more than 25 years' experience in equine publishing includes serving as managing editor of Paint Horse Journal, The Thoroughbred of California, and John Lyons' Perfect Horse; editor of Paddock; and on the staff of The Blood-Horse and Daily Racing Form.
Gantz has worked for publications of all disciplines and breeds throughout her equine journalism career as a writer, editor, and photographer. Her previous non-equine jobs include working on the news desk of major Los Angeles-area newspapers.
She wrote the text for the book 75th Anniversary Santa Anita Park, and she has contributed chapters to several other equine books. As a rider, she has dabbled in Western, hunter-jumpers, and dressage, and saddle seat. Her travels have taken her to Europe, Australia, Japan, and Hong Kong, where she usually finds a racetrack or riding stable and, if available, a Disney theme park.
Gantz grew up in San Diego, obtained her B.A. in journalism from the University of Kentucky, and now lives with her husband, Jon White, in the Los Angeles area.
She was the 1988-1989 AHP President and received the AHP Champion Award in 2010.
Gantz is always been quick to serve, assisting with the Equine Media Awards presentation, serving as an interim Director when needed, sharing her knowledge and hustling the Speed Networking participants at the annual conference. She currently serves on the Nominating committee.
In addition to a passion for horses and journalism, Gantz loves Mickey Mouse, having grown up at Disneyland.
The AHP Chris Brune Spirit Award is presented to the member or staff who has done the most consistently to assist and support the association. The individual is selected by the Board of Directors and honored at the annual AHP Equine Media Conference.
Posted in: