Jennifer Denison, Executive Board Member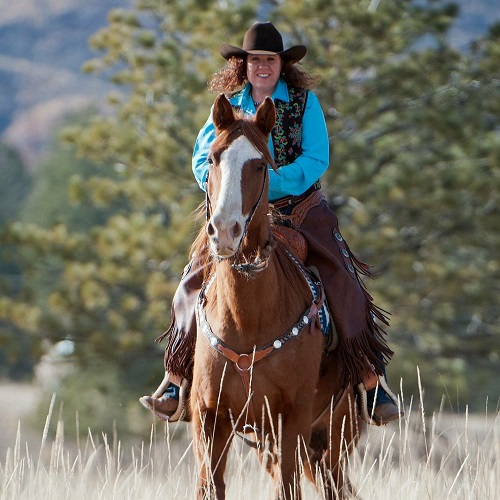 Jennifer Denison
Western Horseman
jennifer.denison@westernhorseman.com
Jennifer's entire professional career has been in equine publishing, which gives her a solid perspective on the industry. She graduated from Colorado State University in 1995 with bachelor's degrees in both equine science and technical journalism. She worked at Horse & Rider magazine for six years, rising to the rank of senior editor before moving to Western Horseman in 2002. She is an accomplished writer and photographer in both print and digital content.
She was the AHP Student Award Winner in 1994 and has been involved with AHP ever since, from annually participating in the awards contest to periodically serving on committees.
Jennifer has served in volunteer positions in a number of ways. She is a past board member of the American Youth Horse Council and the Will James Society. Currently, she is a social media volunteer for the Western Folklife Center in Elko, Nevada, which puts on the National Cowboy Poetry Gathering, and she has served on the Center's youth committee in the past. She is also volunteer media coordinator for the Western States Ranch Rodeo Association. She has been asked to serve on the 2016 Professional Rodeo Cowboys Association Hall of Fame selection committee.
Posted in: