Barrie Reightler Receives the 2006 AHP Chris Brune Spirit Award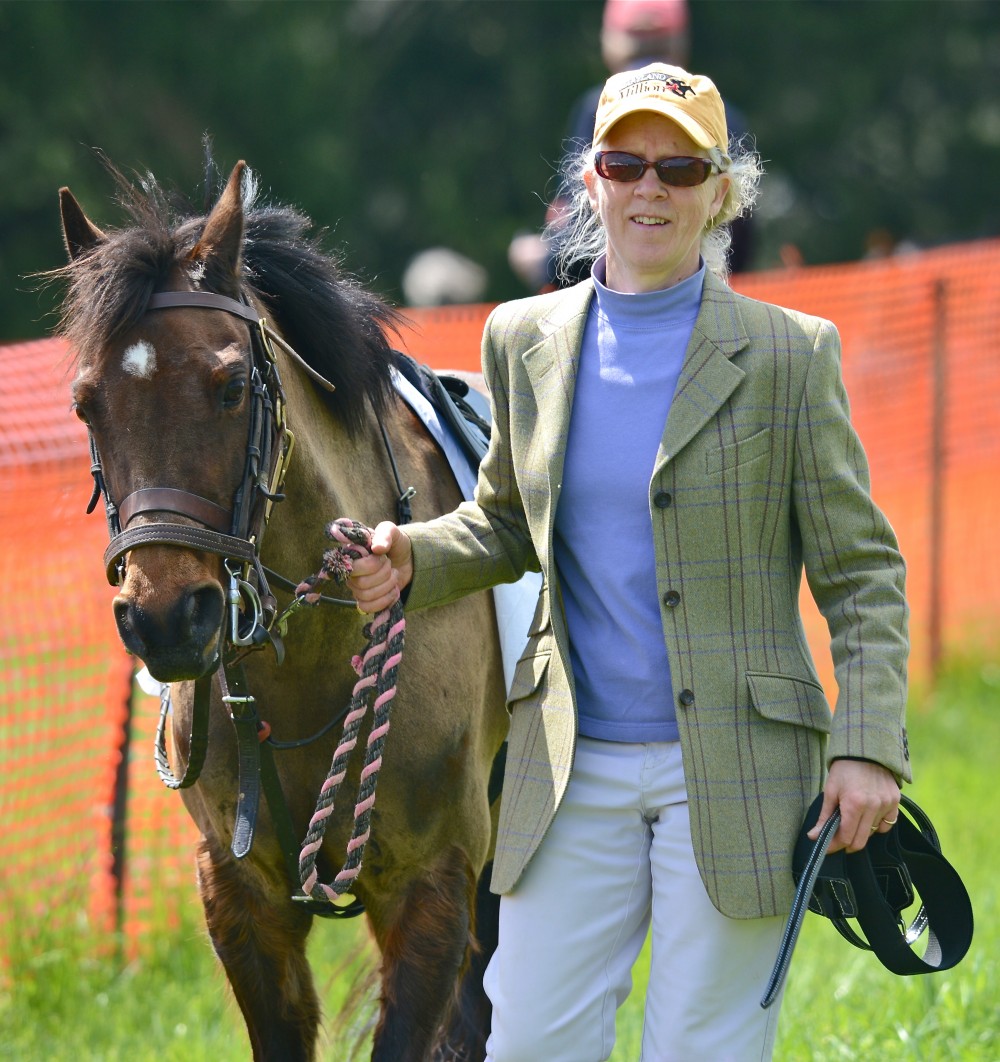 The AHP Spirit Award is presented to the member who has done the most consistently to assist and support the association. The individual is selected by the Board of Directors based on his or her willingness to assist in a volunteer capacity. This might be anyone from any category of membership or a Past President who continues to be actively involved.
In 2004, the inaugural award was presented (as a surprise) to Chris Brune and the title changed to the AHP Chris Brune Spirit Award. In 2005, the award was presented to Lua Oas Southard. In 2006, the Board recognized another individual who has gone beyond the call of duty for AHP.
President Dean Hoffman described Barrie in these words: "I'm sure that there are things in life that she can't do, but I've never seen her in that situation. She has the most positive "can do" spirit of anyone I've ever known. Give her a job and she'll get it done. The Spirit Award is truly perfect for her. She's smart, hard-working, and fun-loving–what more could you want in a person?"
What more indeed? Barrie Reightler has a long history with AHP which relates to her career in equine publishing. After graduating in 1977 with a Bachelors degree in art from Hood College in Maryland, she worked for The Maryland Horse in the advertising department for about a year, but left to pursue her interests in training Thoroughbreds. After a stint with steeplechase horses and galloping at the racetrack, she returned to MHBA in February 1984 as advertising manager. In 1986, art director was added to her growing list of responsibilities, followed by being named Director of Publications, and now Publisher. Barrie has been at MHBA through the life and death of The Maryland Horse and the creation and success of Mid-Atlantic Thoroughbred. She joined the AHP Board in 1996. Now as a Past President, she volunteers her time to being the designer for all AHP publications, such as the association newsletter and directory, as well as all logos created for the seminar, anniversaries, and even the trophy she received.
Immediate Past President Connie Lechleitner offers her praise for the contributions that Barrie has made to our association. "I have had the pleasure to serve on the AHP board with Barrie, and watched her work with AHP for several years. She has a quiet way of just getting the job done – no matter what the job is – without a lot of fanfare.  Before Daniel joined us, Barrie was always there with the camera, capturing the special moments of AHP. And she always makes it a very difficult decision when it comes to choosing the annual AHP conference logo – all of the designs she comes up with, year after year, are top notch!"
Barrie is an award winning designer, but the AHP Chris Brune Spirit Award goes to her for her spirit and her heart.
Posted in: