Daniel K. Lew Awarded 2008 AHP Chris Brune Spirit Award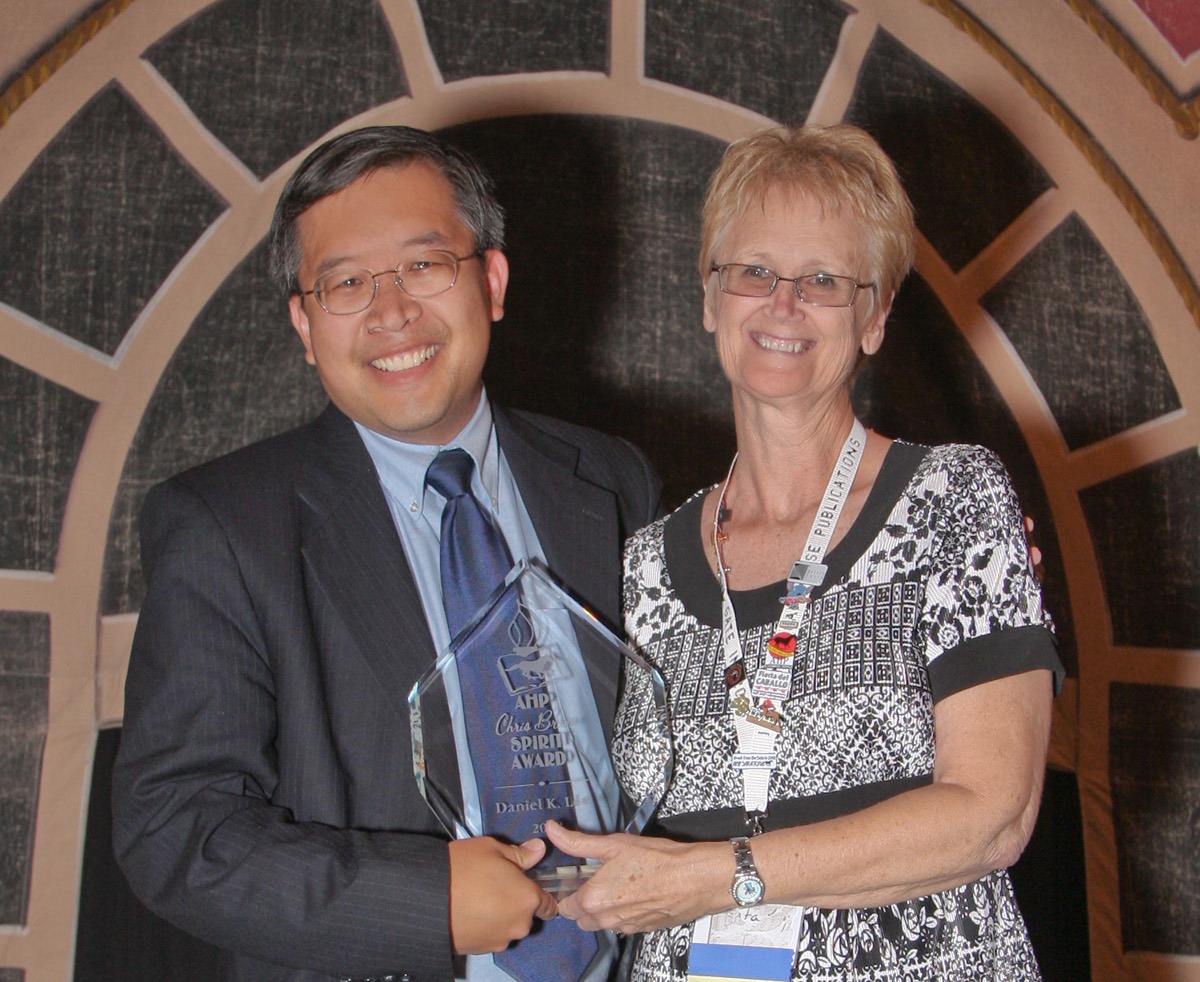 Daniel K. Lew, Assistant Editor at California Horsetrader was presented with the AHP Chris Brune Spirit Award on Saturday, June 21, during the annual AHP Awards Presentations in Saratoga Springs, New York.
Daniel has been a familiar face at AHP seminars for several years as the official AHP photographer at this event. He photographs the winners in the annual contest as well as takes innumerable shots throughout the three-day conference. Every year, members look forward to his musical review of the prior year's seminar which is shown at the Awards Banquet.
The AHP Spirit Award is presented to the member who has done the most consistently to assist and support the association. The individual is selected by the Board of Directors based on his or her willingness to assist in a volunteer capacity. This might be anyone from any category of membership or a Past President who continues to be actively involved.
In 2004, the inaugural award was presented (as a surprise) to Chris Brune and the title changed to the AHP Chris Brune Spirit Award. In 2005, the award was presented to Lua Oas Southard or Equine Resources International; in 2006, the award went to Barrie Reightler of Mid-Atlantic Thoroughbred; and in 2007, Ellen Kiser of Blood-Horse Publications became the recipient. Ellen was unable to attend last year's seminar in Albuquerque, but the Saratoga attendees demonstrated how much everyone appreciates her spirit and dedication to the association with a standing ovation.
In 2008, the Board vote was unanimous. Executive Director Chris Brune introduced the recipient. "The individual honored tonight as the Chris Brune Spirit Award winner will be no surprise as all of you will consider our choice not only deserving, but absolutely a true example of the AHP spirit."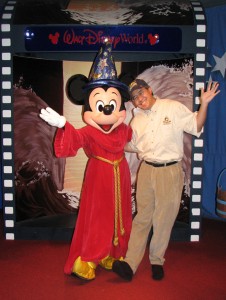 Preparing to photograph the winner, Daniel had no idea until his name was announced. "I'm still in awe that the AHP board presented me with the AHP Chris Brune Spirit Award," he later wrote Chris. "Wow! You got me alright. As you were about to announce the name of this year's winner, I was getting ready to take the photo, but when you said my name, I simply paused while stunned, and thought: "What? Who? Me? Why? Can it be?"
Daniel and all of those who have earned this special award represent the level of dedication and good will that thrives in American Horse Publications.
Posted in: