Doug Hayes Named 2011 AHP Chris Brune Spirit Award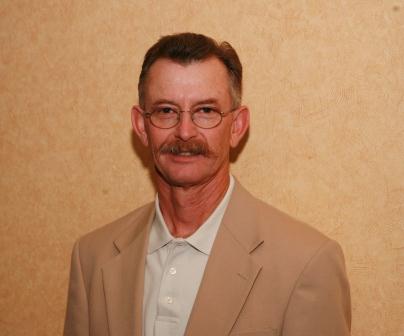 The AHP Chris Brune Spirit Award is presented to the member who has done the most consistently to assist and support the association. The individual is selected by the Board of Directors. In 2004, the inaugural award was presented (as a surprise) to Chris Brune and the title changed to the AHP Chris Brune Spirit Award. Previous award winners include Lua Oas Southard, Barrie Reightler, Ellen Kiser, Daniel Lew, Christy West and Becki Pitcher.
"I met Doug Hayes a long time ago," says Chris Brune." He worked for The Quarter Horse Journal; I worked for Eastern/Western Quarter Horse Journal. We both belonged to AHP. When I first met Doug I thought of him as reserved and quiet until one night in 1992 in a Chicago karaoke bar when Doug joined a bunch of us AHP members on stage to sing Cher's song, 'If I Could Turn Back Time.' That was surprising, but little did we know it was the start of something we never saw coming."
At the 1999 Nashville Music City Seminar, Doug performed as "Willie Nelson" in the Pfizer Star Search competition and surprised the audience with his great voice. In 2003, Doug demonstrated that he could also "cut a rug" at the Doo Wop Hoof Hop Seminar in Hunt Valley, where he and Lua Southard won the dance contest. And when AHP went to Seattle in 2005 and celebrated the 1960 World's Fair, Doug showed up as one of our celebrity guest, "James Taylor."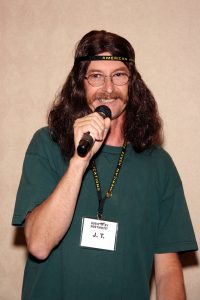 "Doug is always willing to help and well deserving of this award. And due to his great voice he has always kept the rest of us in tune. The rest of us would lip sync while Doug sang." – PAT TROWBRIDGE
"Doug is one of the most approachable and knowledgeable folks in the industry. If you don't know him, meet him!" – KIM BROWN
"Everybody loves Doug!" – CHRISTY WEST
 "Doug has always been very enthusiastic about AHP. Even after he got off the executive board, I was still at AQHA at the time, he was still very involved and gung-ho about the organization. He has always been ready to promote AHP, and always participated. You know Chris, she dreams up all these skits and games and costumes – I never was into that, but Doug was! He was always dressing up, you name it – whatever the deal was, Doug was a part of it. That is a good term for an award for Doug Hayes – the Spirit Award – he has certainly had that through 20 some-odd years." – JIM JENNINGS
"Doug Hayes is the person you want on your team. He's dependable, hard-working, smart, talented, and will come to your rescue in a heartbeat." – CHRIS BRUNE
Doug is currently the Director of Business Development at AQHA. He served as the 2003-2004 AHP President.  He grew up on a Kansas farm and has owned horses all his life.  He and his wife, Tadhi, have three children, Ben, Casey and Emma. Doug is an avid team roper, a rabid Kansas State University football and basketball fan, and loves woodworking.
And now, he can add a new title to his career achievements as the 2011 AHP Chris Brune Spirit Award Winner.
[slideshare id=41331612&doc=2011-spirit-award-141109205911-1&w=425-conversion-gate01]
Posted in: