L.A. Sokolowski Joins the AHP Chris Brune Spirit Award Team as its First Spiritista in 2017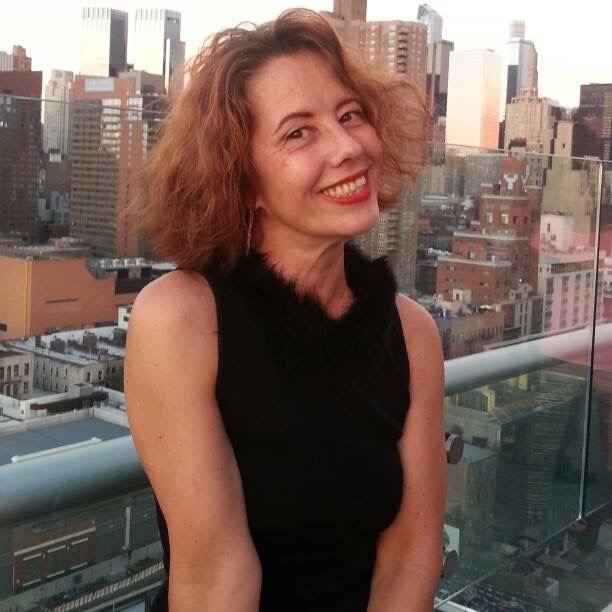 L.A. Sokolowski was the recipient of the 2017 AHP Chris Brune Spirit Award on June 17, 2017 during the Saddle Up for Scottsdale Conference in Arizona.
Her branded byline as the original equinista (equestrienne + fashionista) has made L.A. standout in delivering content on equi-influenced art, culture, design, entertainment, fashion and lifestyle, as well as Olympic and FEI-level eq sports journalism. She has more than 10,000 followers across multiple social media platforms while covering the art, film fashion, literature and lifestyles that celebrate the horse world.
Never shy about introducing herself, L.A. has been an advocate for promoting AHP membership. She joined AHP back in 1997 and taken advantage of all that AHP offers media professionals from attending seminars to entering the awards competition. Her professional development has motivated her to pay it forward and encourage others to become an AHP member.
An award-winning writer and a naturally gregarious individual, L.A. enjoys meeting other media professionals and being a panelist at the conference. Her performance as "Joan Rivers" interviewing attendees on the red carpet at the AHP Equine Media Awards in Hunt Valley, Maryland was spot on and great fun.
The AHP Spirit Team is a collection of spirited individuals who all believe in AHP and growing the association. L.A. adds a little style and flair to the group, but her AHP spirit is what made her a great addition to the team. And what squad doesn't need a 'spiritista?"
Posted in: