Pat Trowbridge Honored as 2012 AHP Chris Brune Spirit Award Winner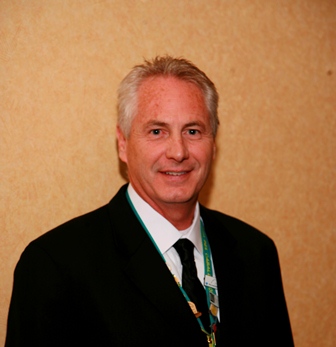 "Pat Trowbridge has long been not only a friend, but a mentor," says Kim Brown, AHP board director and past president. "Pat truly epitomizes the spirit of this award as he is always willing to pitch in for any AHP job–big or small. And he does it with a contagious smile and a great attitude."
The AHP Chris Brune Spirit Award is presented to the member who has done the most consistently to assist and support the association. The individual is selected by the Board of Directors. Previous award winners include Lua Oas Southard, Barrie Reightler, Ellen Kiser, Daniel Lew, Christy West, Becki Pitcher and Doug Hayes.
Pat became involved with American Horse Publications in 1998. In 2002, he was elected to the Board of Directors and was the 2007-2008 AHP President.  He is currently serving an additional term as an AHP Board director.
"Pat has been such a great friend to AHP as well as me," says AHP Executive Director Chris Brune. "He is the voice of reason, your right hand, and so much fun. Ever since his first AHP meeting, Pat has jumped in to help wherever needed. He loves AHP and promotes the association wherever he goes. No one deserves this award more than Pat."
Pat is Vice President and Group Publisher – Equine Titles for i-5 Publishing, publishers of Horse Illustrated, Young Rider, and HorseChannel.com. He began his publishing career with BowTie in 1996.  During his over 15 years with BowTie, he has held many positions including Advertising Sales Representative, Advertising Sales Manager, Advertising Director for Equine Publications, Group Advertising Director for Equine, Canine and Feline Publications, Group Publisher, Director of Corporate Special Projects, and Associate Publisher for Trade Titles.
Pat grew up riding horses on his family's small farm in Kansas.  He resides in Southern California with his family.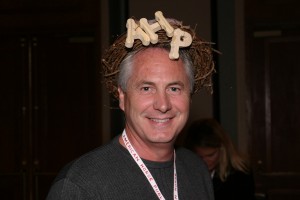 There are few members who don't know who Pat Trowbridge is. That's not only because of the publishing titles he's earned, but more for his enthusiasm for the horse publishing business, his willingness to assist wherever needed, and his friendliness to all.
Unfortunately, a prior commitment prevented Pat from attending the AHP "Ride Into History" Seminar in Williamsburg, Virginia, to accept this award in person. Fellow AHP member and friend, Mary Watts, AIM Equine Network, surprised Pat with the award announcement while he was setting up his booth at a trade show. A PowerPoint presentation honoring the newest Spirit Award team member was held on Saturday, June 2 in Williamsburg.
The Chris Brune Spirit Award team is thrilled to have Pat as a member.
[slideshare id=41331417&doc=2012-spirit-award-141109205015-1&w=425-conversion-gate01]
Posted in: