2015 AHP Champion Deborah Taylor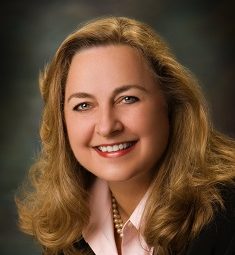 Deborah Taylor was recognized for her distinguished service to American Horse Publications and inducted into the AHP Circle of Champions during the AHP annual seminar in San Antonio, Texas, on June 20, 2015.
What makes an AHP Champion? The answer is dedication, service, and passion to an association and industry that has left a huge impact on their lives and careers.
Taylor's initial involvement in AHP was a bit of a happy accident.
"I was attending the American Horse Council meeting in Washington, DC, back in the mid-eighties when both organizations met at the same time at different hotels. I started noticing that all the fun folks were going across the street from the AHC hotel to another hotel for a meeting about horse publications," Taylor says.
What happened next left an indelible mark on her career.
"Two amazing days later, after soaking in about as much as I could learn in that time period, I was cracking crab with some of the most incredible minds in the industry and having one of the best times of my life. Though all I did was write and edit a newsletter as a part of my job as Executive Director of the University of Kentucky Gluck Equine Research Foundation, they embraced me and made me a part of their merry little band, American Horse Publications."
A social, fun-loving person by nature, Taylor dived right into being an active AHP member. In 1998, she had joined the AHP Board of Directors and later served as the 2004-2005 AHP President.
"I have many wonderful memories of Deb," says Chris Brune, AHP Executive Director, "however her contributions to AHP go far beyond her social skills and great smile. The concept of the AHP Spirit Award was her idea. She was also instrumental in developing several time-saving methods of processing the awards contest entries that are still being used today."
With deep regret, Taylor was unable to attend the seminar due to a previously scheduled major fundraising event for Central Kentucky Riding for Hope, where she is the Development Director.
She expressed this advice for AHP members. "Participate with an open hand, an open heart and a sense of humor. In doing so, you will enrich your profession and you'll carry the memories with you for your lifetime. It has been my pleasure to be involved with such an outstanding organization. I will always treasure American Horse Publications and the impact it had on my life."
Posted in: