2018 AHP Champion Kimberly S. Brown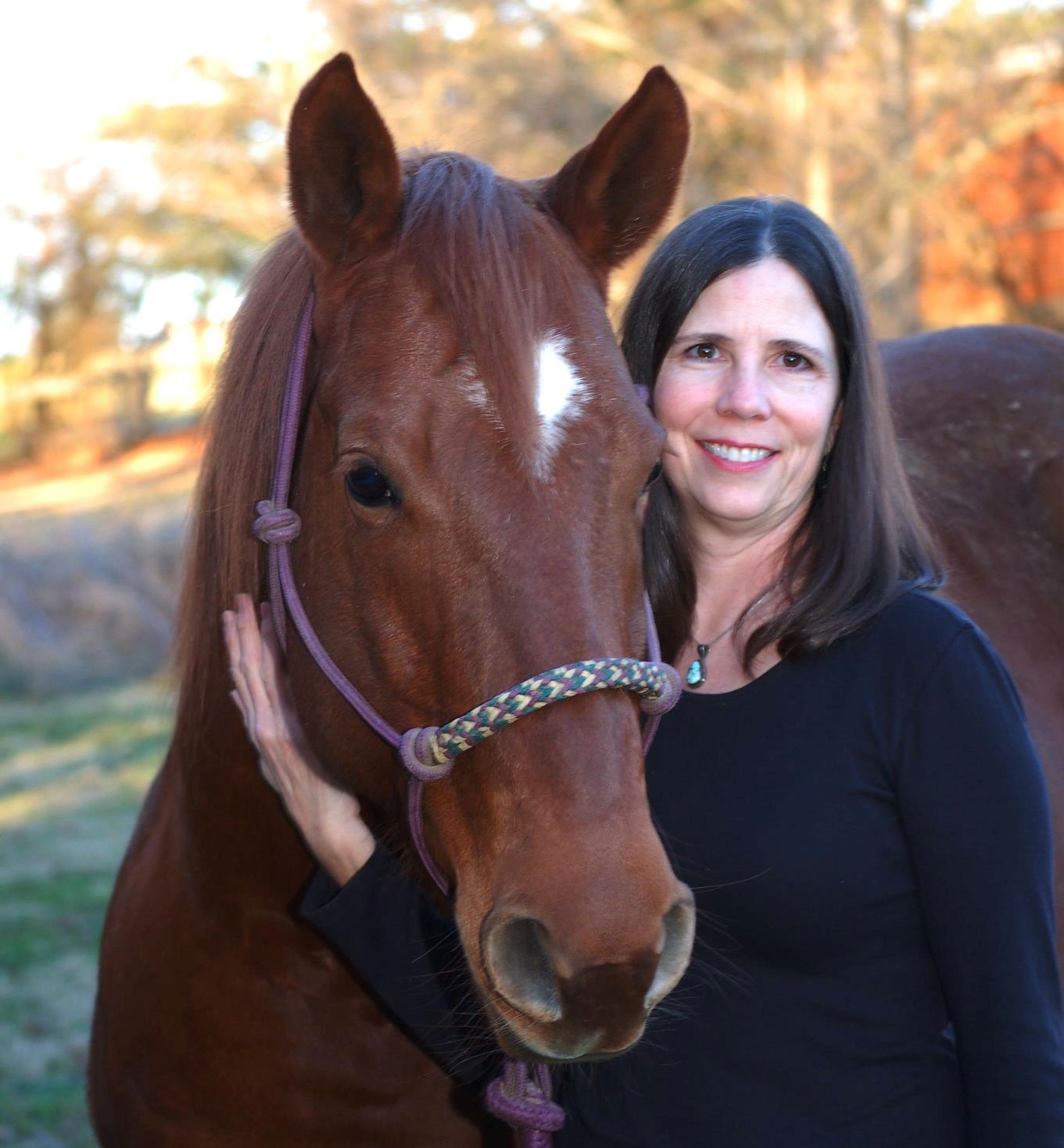 Kimberly S. Brown is one of AHP's staunchest supporters and has always been willing to step up when needed as a board member, committee member, or presenter.
Brown joined the AHP Board of Directors in 2003 and served as the 2009-2010 AHP President. Never one to sit idly on the sidelines, she returned to the board as a director from 2011-2013 and continues to serve on the Equine Industry Vision Award and Nominating committees.
In 2014, Brown was honored as an AHP Chris Brune Spirit Award winner.
"Kim Brown embodies everything that's good about AHP. She's warm, funny, friendly, passionate about her work and horses, always ready to pitch in, and incredibly good at what she does," says Jennifer Bryant, a fellow member of the Spirit Award team.
Brown graduated from the University of Kentucky and joined Blood-Horse Publications in 1980. During a career that spanned nearly 30 years at Blood-Horse Publications, Brown helped found and lead development of the award-winning magazine, The Horse: Your Guide to Equine Health Care and TheHorse.com as its Publisher/Editor.
In 2010, Brown joined Dr. Joe Pagan's internationally renowned equine nutrition and research company Kentucky Equine Research (KER). While there she developed the outstanding content-driven website Equinews.com (recognized as a top-three Addy Award finisher for design), and her team created award-winning newsletters, content, and videos in the AHP Equine Media Award competition.
Because of her love for publishing and the horse and veterinary industries, in 2012, Brown moved from Kentucky to Wyoming where she is the Associate Publisher/Editor of the EquiManagement and Stable Management brands published by AIM Equine Network.
Prior to working for AIM, she headed her own editorial services/marketing company, The Homestead Information Network, Inc., (THIN Inc.). She self-published her first fiction book, "Appalachian Diary" in 2017.
"Kim has certainly made her mark in a very positive way on AHP. She has always served this organization with a wonderfully positive and willing attitude, with a keen sense of what AHP needed at the time, and with kindness and respect for her fellow members," says Doug Hayes, AHP Past President.
Brown was awarded the AHP Champion Award on June 16, 2018 during the AHP Equine Media Conference, "The Hunt for Excellence," held in Hunt Valley, Maryland.
Posted in: