Jennifer Bryant, Director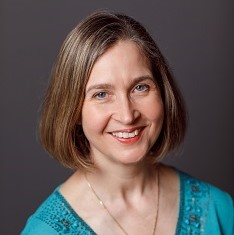 Jennifer Bryant, of West Chester, Pennsylvania, is a full-time freelance writer, editor, photographer, and blogger. She is the editor of the United States Dressage Federation's award-winning member magazine, USDF Connection, and a contributor to many print and digital equestrian media, including The Horse: Your Guide to Equine Health Care, Practical Horseman, and The Chronicle of the Horse. She is the author of The USDF Guide to Dressage and of Olympic Equestrian: A Century of International Horse Sport. Her book co-authored with American dressage trainer Betsy Steiner, A Gymnastic Riding System Using Mind, Body & Spirit, was the first dressage-specific training text to be translated from English into German by the German FN.
Jennifer is a past president of American Horse Publications, the USA's equine-media industry organization, and a longtime AHP member. For her efforts in developing opportunities for freelancers within the AHP structure, she was honored with the AHP Champion award in 2016. She has been an IAEJ member since the early 2000s. She has covered two Olympic Games, three FEI World Equestrian Games, and three FEI World Cup Dressage Finals, writing feature stories, blogging, and photographing.
Before she became involved with the equine-media world, Jennifer worked as an editor of business and management books. She has since edited, developed, or consulted on several equine nonfiction titles.
A longtime horse owner, Jennifer rode hunter-seat equitation and eventers before focusing on dressage. She is a USDF bronze and silver medalist. In 2017, she and her Westfalen gelding, Dux, earned a reserve championship at the Great American/USDF Region 8 championships and finished in the top ten at the US Dressage Finals.
Posted in: