Katie Navarra, Presenter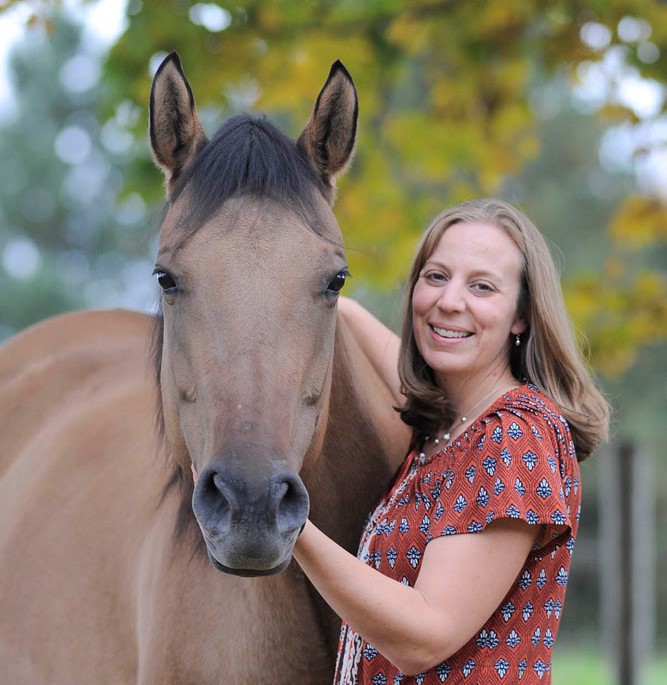 KATIE NAVARRA is an award-winning writer who has had a lifelong passion for leadership development.
In 2020, she brought her expertise as an entrepreneur and a corporate leader together through coaching by helping clients clarify their goals in support of their pursuit to achieve them. She is an accredited coach through the International Coaching Federation and a certified E3A Equine Facilitator. Within her coaching practice, she asks questions that lead clients to define what they really want out of life.
She can be found online at katienavarra.com.
SESSION
SEPTEMBER 17, 2021, 1:30 to 2:30 pm
Ride & Write Your Best Path Forward

Writers and riders often worry more about trying to "fix" their weaknesses rather than leaning into what they do best. Join Katie Navarra for an interactive session to uncover your inherent strengths and lean in whether you're a writer, marketer, ad sales professional, or a senior business executive.
You're strong already: Now get even stronger.
Pre-requisite to attending: This session will be based on the results from the Clifton StrengthsFinder assessment. Attendees will need to complete an assessment prior to the conference. The cost $19.99 and is available at https://store.gallup.com/c/en-us/assessments#catcs. For questions, please email katienavarra@yahoo.com
Posted in: